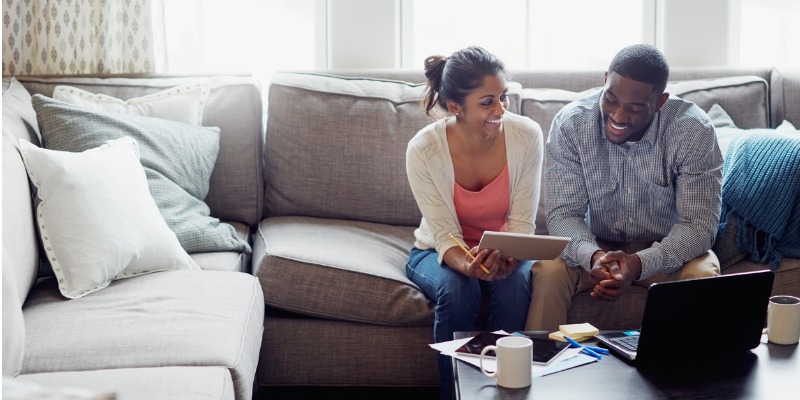 The holidays are approaching quickly and we wish the best of the season to your family.
As 2017 comes to a close, we like to look back at the year and revisit the content you liked best.
Carrier vs. Lennox – what's the best furnace manufacturer
The two most popular furnace manufacturers in Ontario are Carrier and Lennox, and we get a lot of questions about which makes is the "better" furnace.
We put the two in a head-to-head battle where we measured them in the 4 most important categories:
And if you don't remember the manufacturer that came out on top, you have to take a look at the infographic here.
Both are at the top of the home comfort industry, and both are smart investments when you replace your old furnace. But one is clearly the best of the best, and if that's what you want, you should take a look at this before you shop.
How a SMART thermostat makes your life easier
A SMART thermostat does two primary things:
Lets you automate the heating and cooling at home through detailed scheduling and real-time adjustments.
Gives you the freedom to control your heating and cooling from anywhere in the world (as long as you have a signal of Wi-Fi on your device).
You can attach multiple room sensors to the SMART thermostat and deliver more precise heating and cooling to the most important rooms in the house.
Find out more about how these thermostats from ecobee and Carrier work, and how they can save you big $$$ by responding more accurately to your heating and cooling needs.
Do I need to replace my water heater?
Can you think of a worse way to discover your water heater has kicked the bucket than waking up on a cold February morning and jumping into a frigid shower?
Sometimes you can get the problem causing the heater failure fixed, and sometimes it's best to go your separate ways and start a new water heater relationship.
Here's how you can tell if the time to replace your water heater has come.
If you're:
Renting an appliance from one of the big rental companies and…
It's more than 10 years old…
It makes sense to look into the cost of buying a new water heater. You could actually get one for less than your current rental payments.
And if your water heater is less than 10 years old but it's stuck with one of these 3 problems, it's a good idea to price out the payments on a new water heater along with the expected cost of repairs to your existing unit.
The repairs could cost almost as much as a new one!
2017 has been amazing, and we owe that entirely to our customers.
When you need your next home comfort upgrade in 2018, we'll be ready!